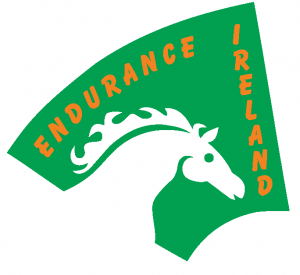 After a lovely day out on the beach, we are off to Inistoige next and starting our 2019 League, all members need to book in if they are taking part in the League so contact the Organiser, Pat.  Following on from that will be our first ever Marathon.  We will be running both full and half marathons in Kinnity this year so for more details check out the calendar.
Well first of all, we are offering a discount of 10% to all who pay their membership and horse registration on or before the 30/04/19.  Again this year we will offer loyalty cards for a discount off our Nationals Event.  Unfortunately we had to postpone our training day, however we plan to reschedule and will keep you all updated.
This is a very exciting year for the club, as we are heading into our 6th year of the Interschools Trophies.  The Interschools was started in 2014 by Endurance Ireland to promote the sport at a Junior Level.  We have both team and individual trophies that are awarded at our Awards Night every year.  You don't even have to be a member of the club to earn mileage for your school or indeed win either of the trophies.  Check out our Trophy page for more details or contact our Secretary on endurancesecretary@gmail.com.
Have you ever wanted to complete a marathon? are you sick listening to everyone else say how many they have done?  Well now's your chance to jump on the bandwagon.  Endurance Ireland will be running 2 marathon events this year.  The first will take place at our Kinnity Ride.   We will have both a 1/2 marathon and a full marathon on offer, for more details check out the calendar.  All those who complete will receive a medal. The event is open to both members and non members so don't waste this opportunity and book in quickly!!
Our League will be running again this year for club members.  This is an intergrade league  where the those qualified at higher levels are weighted.  The league will be run over 6 venues with the points from the best 4 rides taken in to consideration.  Where there is a tie in points  the person who has attended/passed the most rides over the 6 events will be declared the winner.  The venues for the league rides are: Inistoige, Stradbally ODE, Baunreagh, Mountshannon, the IMFHA Hound Show and Kilsheelan.